High-quality and accessible research to answer your STEM data questions and bolster business cases about the STEM talent pipeline.
STEMconnector Research
Thought Leadership, Frameworks and Data to Fuel STEM Initiatives
STEMconnector is the nations largest research-driven professional services company dedicated to connecting cross-sector leaders with the STEM workforce. We focus on the entire talent pipeline and work to promote diversity in STEM across race, ethnicity, gender and geography.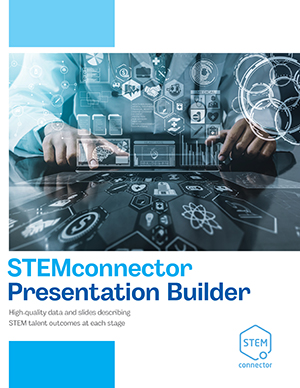 High-quality data and slides describing STEM talent outcomes at each stage
Resources Developed with Partners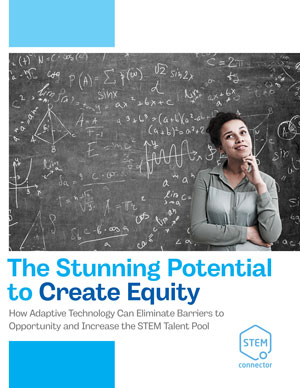 How Adaptive Technology Can Eliminate Barriers to Opportunity and Increase the STEM Talent Pool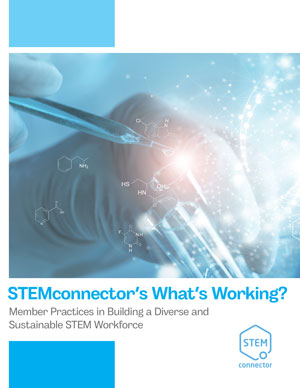 Member Practices in Building a Diverse and Sustainable STEM Workforce
STEMconnector Members have access to all research and resources via the Member Portal. Not a Member? Click here to contact us about becoming a member.